Welcome to Noor Nursery Books
Noor Nursery are publishers and authors of Islamic children's books. We want to introduce Islam to babies and children from a young age without overwhelming information that might be hard for them to understand. We simply want to help YOU as the parent lay down strong foundations for your children.
May Allah guide our off-spring to the truth of the Qur'an and Sunnah and keep them steadfast on their deen.
Allahuma Ameen.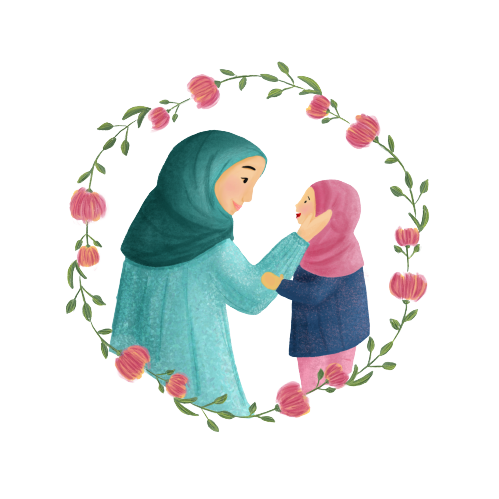 The 5 Minute Alhamdulillah Journal
Teach children the benefits of a gratitude attitude with this 6-month undated gratitude journal.
With 13 activity pages and a perforated sticker page, it is sure to help instil gratitude in them and a positive attitude.
Suitable for 6-12-year olds
Check out some of the feedback we've received
The power of words is immense. Every time YOU give us feedback, Noor Nursery Books walks one step further towards greater things. 
My SEN non-verbal daughter has gifted your books via Disabled Muslim Network. I've never seen her like any other books such as yours, I think it may be the font? Maybe it's a book she can relate to. I have no idea if only she could speak and tell me. Please keep launching the new ones quickly for our sanity, she wants us to read those books 15 times a day to her. Thank you for doing this u have no idea how happy they make my non-verbal daughter. Your books have taught my husband and I an important lesson too - we assumed she would love the sensory books (she did until she got hold of your books), so we need to stop assuming from now on! While some of us grew up with Roald Dahl books, I am pleased she will be growing up with your books with such positive messages on mother/father roles. I am making so much dua to Allah to make your writing business success. Ameen
I received the books in the post today. They are beautiful, both me and my husband were very impressed with the level of detail and the Islamic messages that flow through the book. I must say it made me quite emotional reading them. I am so looking forward to sharing them with my little girl, the hard part will be saving them till Eid. I do hope you have other books in the pipeline, as you have a loyal customer already. I will be keeping you in mind for when i need to send gifts for a new baby too insha'Allah.
My boys love books. They actually ripped one of the pages because they fought over them at one point. Alhamdulilah I am so grateful for such wonderful books. May Allah reward you in this Dunya and Aakhirah. Ameen.
Salam Alaykum. Just saw the books and oh my goodness!!! Absolutely Amazing! It's sooooo beautiful. The words written in it are magical and sweet. I even got teary reading it. Jazakhallah Khairun for making this. It's the sweetest most beautiful book. I'm in love.
I received your books through @littlesandmothers today and masha'Allah I'm so happy to have received them by Eid. Wanted to sincerely thank you for making it easy for me to purchase them.
'Asalamu Alaykum, I received the Eid cards and I just wanted to say how beautiful they and how lovely the packaging is. The little note is such a thoughtful touch and makes a huge difference. Jazakhallah khair for your service. I would definitely recommend your products and looking forward to ordering more in the future insha'Allah.'
'As salamu alaikum. Just want to say a big thank you for the beautiful Eid cards and children's books. I was so happy to gift the books to my nieces and nephews and I am sure they will love the books too! The quality is fantastic, everyone said so too. May Allah s.w.t bless you, your family and business with barakah and make you successful. Ameen.'
The Importance of Asking Allah ﷻ